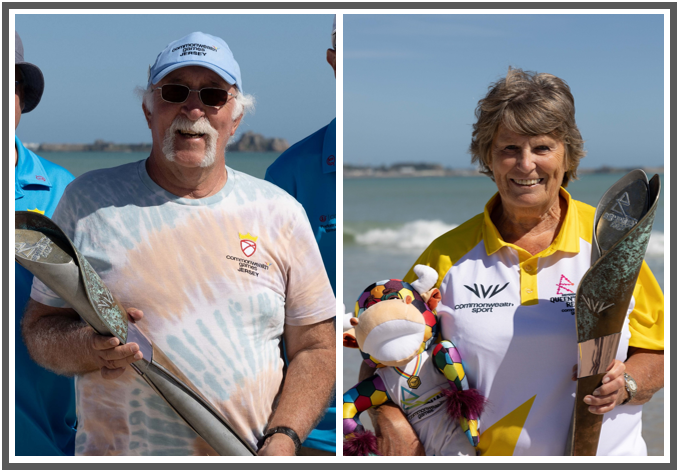 CGAJ says "Good-Bye" to two stalwarts
At its AGM held last week at Strive, Commonwealth Games Association of Jersey saw the retirement of two of its longest standing Officers.
Paul Du Feu, perhaps the most well recognised Officer of the Association in recent years, who retired as the Association's President.
Newly elected President, Paul Huddlestone, said "Paul is a legend in the local sporting world, he's tough on all our sports, their athletes and the team around him. He knows just how hard it is to be successful at the Games. He has long been passionate about the development of elite sport in the Island, and we hope that our Performance Pathway for athletes aspiring for Commonwealth Games selection, which he set up and managed for the last two Games cycles, will continue to evolve, and become his lasting legacy."
Morag Obarska, retired as a Vice President of the Association after having also served as General Team Manager at the last two Commonwealth Games. Of Morag, Paul Huddlestone said "In a time where so many sports struggle to find volunteers to support their activities, Morag has been an inspiration in her selfless efforts to support both the senior and youth teams that we have sent to Games venues all over the world."
In conclusion Paul Huddlestone said "There is so much for which we owe both Paul and Morag our thanks. We will miss both of them, but we have a strong team. We welcome Fintan Kennedy as our new vice president and manager of the Performance Pathway and Beth Quinn taking up the reins as our new treasurer."
Looking forward to the next Games cycle, the Youth Games will be held in August later this year and the team will be selected later in May. The next Commonwealth Games will be held in Victoria, Australia in 2026.