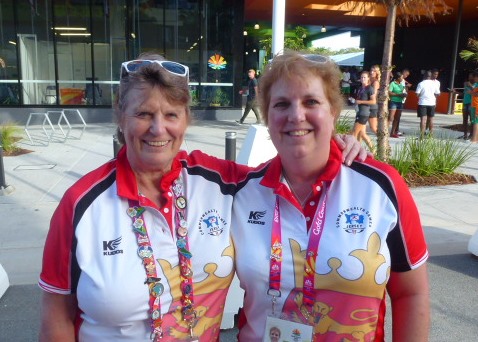 The Commonwealth Games Association of Jersey appointed their Chef de Mission and General Team Manager for Birmingham 2022 at last night's Council Meeting.
President Paul du Feu expressed his delight that the very successful "team" from 2018 were going to head up the Jersey contingent with Jean Cross as CDM and Morag Obarska as GTM. "We are lucky to have hard working and enthusiastic leaders like Jean and Morag. They will work alongside our Administrator Sophie Le Blond and all the other vital support staff."
The meeting also looked in detail at the impact of the Birmingham 2022 Organising Committee's decision to not have a "village" but to have three accommodation bases instead. No decisions were made at this early stage as to how this will work for the Jersey team though everyone agreed that this was the best solution to the challenges facing the host city.
It was agreed that there will need to be careful planning to ensure all team members received all the support they need at such a major event.