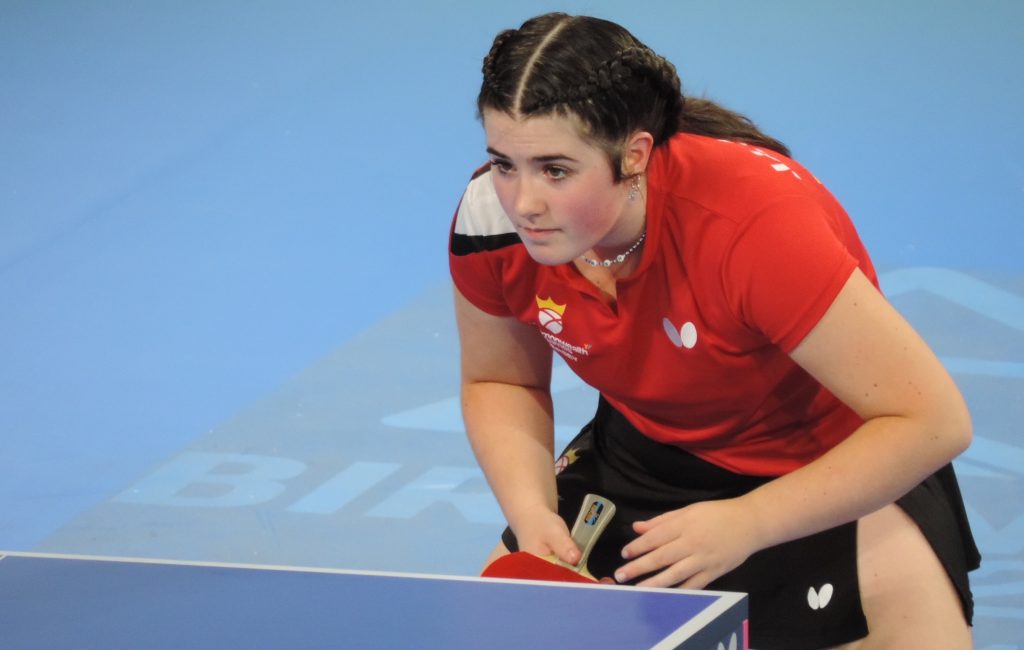 Table Tennis: The youngest Jersey competitor at Birmingham 2022, Hannah Silcock (above), got her Commonwealth Games off to a superb start with back-to-back wins at the NEC. The 15-year-old, who was interviewed live on TV as part of last week's opening ceremony, opened with a 4-1 victory over Oumehani Hosenally of Mauritius (8-11, 11-5, 11-8, 12-10, 11-7). Then, in her second group match, she again won 4-1 against Ugandan Florence Seera (11-3, 11-9, 7-11, 11-5, 11-9). It means Silcock tops her group and qualifies for the next round.
Earlier, Jordan Wykes had kicked off his Games with a 4-0 loss to eventual group-winner Gavin Rumgay (of Scotland) before earning a 4-2 victory over Mauritius player Muhammad Baboolall. Wykes, therefore, finished second in the group. He teams up with Silcock on Thursday morning in the mixed doubles "round of 64" against Cyprus.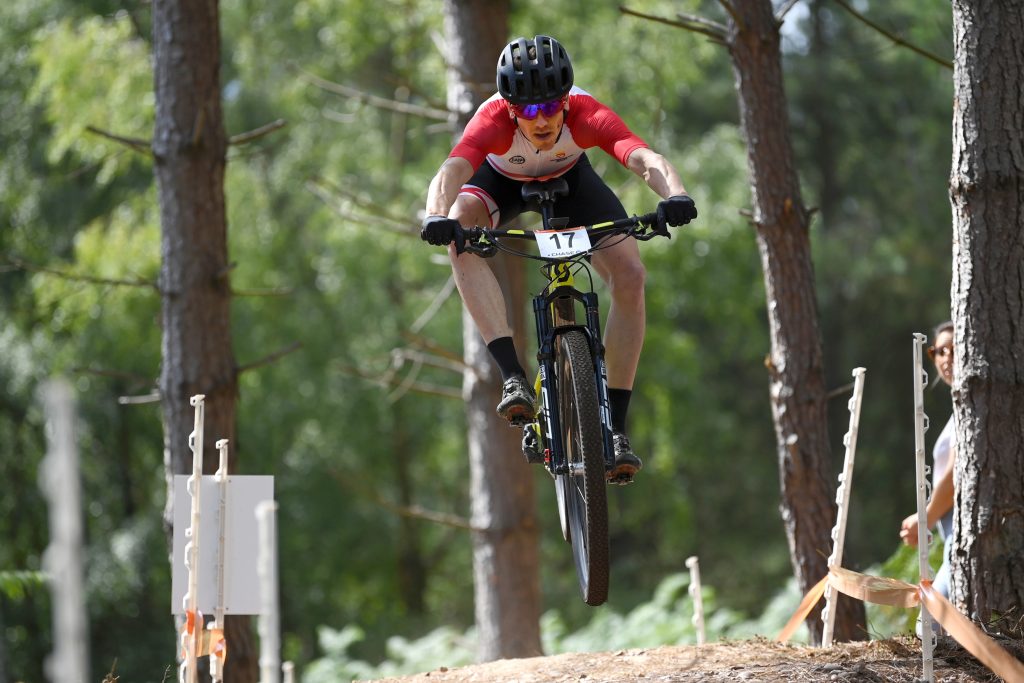 Cycling: Mountain bikers Rhys Hidrio (above), Lisa Mansell and Emily Bridson were in action at Cannock Chase Forest in the cross-country. Jersey flagbearer Hidrio (pictured below) was 10th in the men's race in 1:41.29, seven minutes off the gold medallist.  
He said: "I'm really happy with the performance. It [the course] wasn't too technically difficult but to race it was really hard, some of the flatter parts you're 'tip-toeing' a little bit and saving energy and then all the climbs are just flat-out sprints. Tenth at the Commonwealth Games for me makes me really happy. Having all the support from loads of people from Jersey coming over, and friends and family, it's been awesome."
In the women's event, Emily Bridson suffered a nasty-looking crash in the early stages. She's fine and was OK enough to greet 6th-placed Lisa Mansell at the finish line. The pair are pictured below.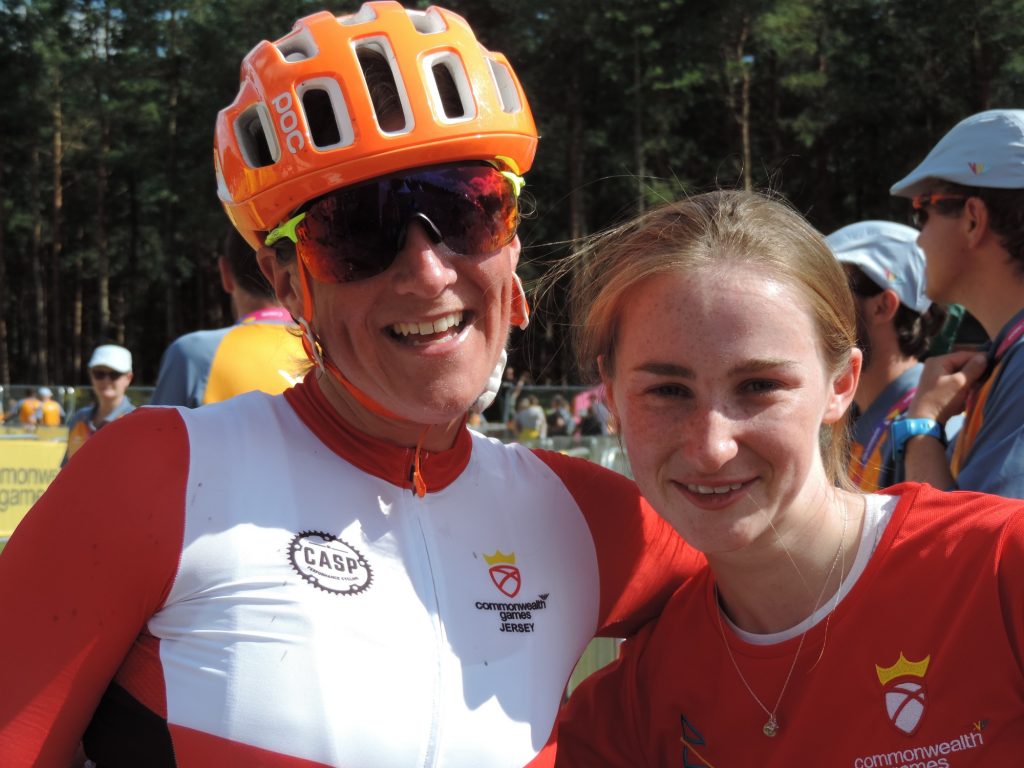 Swimming: It was the last day of swimming for Jersey's competitors, and they finished in style by making the final of the men's 4x100m medley relay. The quartet of Harry Shalamon, Robbie Jones, Jack Allan and Ollie Brehaut had qualified from their heat behind England and Wales, knocking a massive nine seconds off the Island Record. For the final, Jack sportingly gave up his spot to Isaac Dodds, which means all seven Jersey swimmers have raced in a final this week. Jersey came 5th in the final.
Earlier, Jones and Dodds were both in the same heat of the 200m individual medley, with Jones in 5th in the heat (2:08.02) finishing a second ahead of Dodds (6th – 2:09.11). Teenager Lily Scott registered 4:35.04 in her 400m freestyle heat.
Lawn Bowls: Ross Davis started his singles campaign with an impressive, nail-biting 21-19 win against New Zealander Shannon McIlroy, in a match that lasted 31 ends. A 21-7 victory over Chris Locke (Falkland Islands) put Davis top of his group with two matches to play. In the fours, Jersey bounced back from yesterday's loss with a 19-11 victory over Malta and a 13-8 against Scotland's four. 
On Thursday there's further bowls group action in the singles and fours, with cyclists Jack Rebours and Dean Robson in the time trial. Zach Saunders goes in the 200m heats before Zane Duquemin takes his place in the discus final at Alexander Stadium.