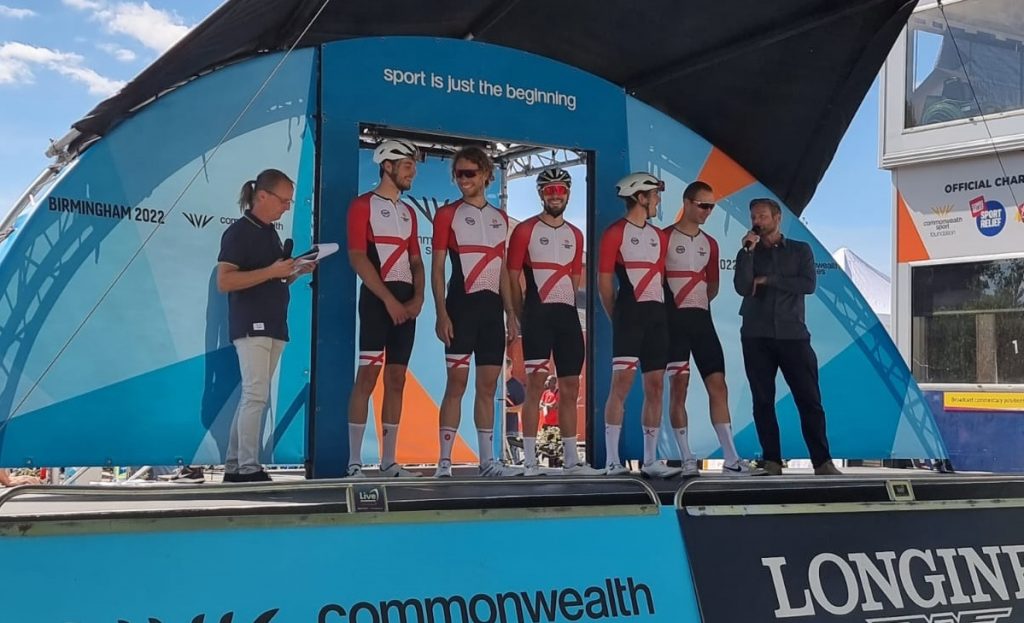 On the final day of action for Jersey competitors, the focus was all on the cycling road race in Warwick. Emily Bridson (pictured below) was the Jersey rider in the women's event. She completed the first three 16km laps, but a crash when the riders ahead gave her nowhere to go, led to the end of her Games.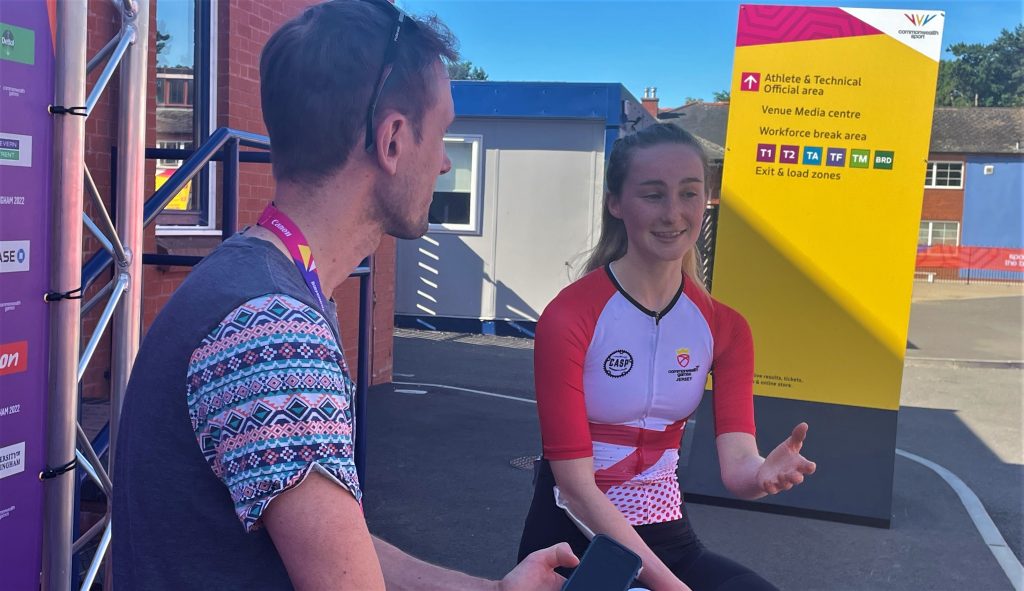 Jersey had five entrants (pictured top, pre-race) in the men's event, which was over 10 laps (160km total). 
Opening ceremony flagbearer Rhys Hidrio, Rhys Pilley, Dean Robson, Jack Rebours and Zack Hamon all lined up in a field of 127 entrants. Pilley completed the first three laps. The other four riders spent plenty of the race in the peloton. Hidrio (pictured below) was the first Jersey rider home, in 28th spot, as part of the group which also included Robson. 
28th – Rhys Hidrio, 41st – Dean Robson, 72nd – Zack Hamon, DNF – Jack Rebours, DNF – Rhys Pilley.